Who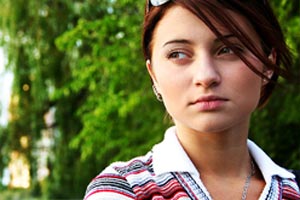 The sex trafficking industry is fueled by buyers who pay traffickers to supply victims to meet their demand. Men, women and children from a wide variety of backgrounds are victimized through sex trafficking. Vulnerability factors that make individuals more susceptible to trafficking include low self-esteem, being abused or neglected, poverty, homelessness, being in the foster care system and identifying as LGBT. Children's emotional and economic dependence on others and undeveloped ability to analyze decisions and understand consequences combined with their high "market value" among buyers make them especially vulnerable to traffickers. A trafficker, or pimp, is anyone who profits by receiving cash or benefits in exchange for the sex act. Traffickers can be family members, friends or "boyfriends." Buyers are those who purchase the sex act thereby fueling the commercial sex industry by making it profitable.
What

Sex trafficking occurs when a commercial sex act is induced by force, fraud or coercion if the victim is 18 years of age or older. Any minor who performs a commercial sex act is federally defined as a victim of sex trafficking, regardless of the use of force, fraud or coercion. The term "commercial sex act" is the giving or receiving of anything of value (money, drugs, shelter, food, clothes, etc.) to any person in exchange for a sex act. Commercial sex acts may include prostitution, pornography and sexual performance. Some forms of sex trafficking include pimp-controlled trafficking, gang-controlled trafficking, familial trafficking (trafficked by the family, generally for basic needs or drugs); and what is commonly referred to as "survival sex" (minor engaging in commercial sex acts without the control of a pimp in order to meet his/her basic needs such as food or shelter).
How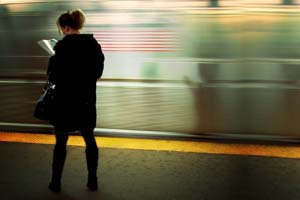 Trafficking is built on the economic principle of supply and demand. Buyers who are willing to pay for commercial sex acts make the market profitable. Traffickers will seek to capitalize on this market by manipulating and luring victims to meet the demand of buyers. Commonly, traffickers will build a relationship with a victim in efforts to understand their desires and vulnerabilities and foster emotional attachment. The trafficker may use these desires and vulnerabilities to manipulate the victim, isolate them from friends and family and use force, violence, threats or intimidation to control the victim. Historically, because victims faced negative public stigma and often risked criminalization for the crime committed against them, assistance escaping the life seemed unattainable, further marginalizing them and committing them to a life of abuse and exploitation.